KOI PERSONS OF THE YEAR – 2017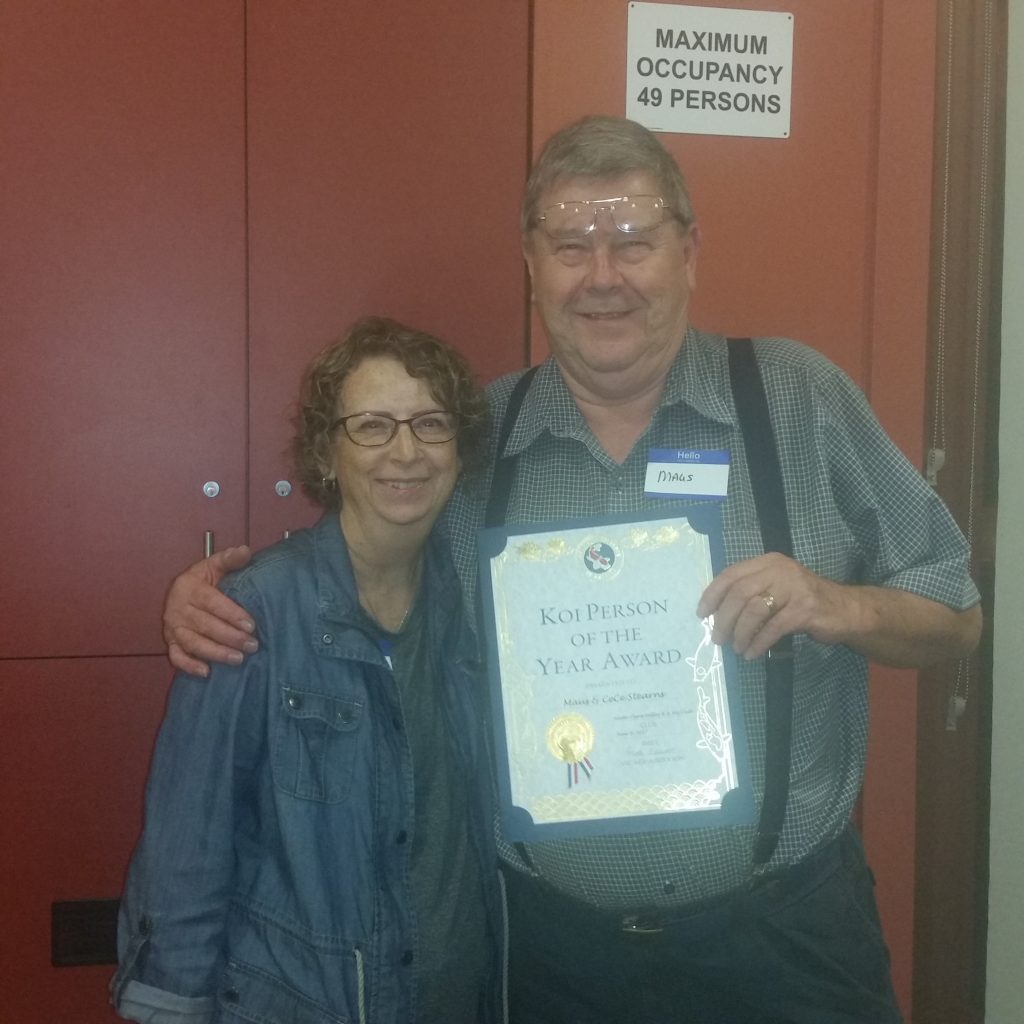 We are pleased to announce our club's Koi Person of the Year for 2017.  This honor goes out to Maus and Cece Stearns.  Maus and Cece have really stepped up to lead our club this year in their roles as Club President, Club Treasurer, and Pond Tour Chairman.  The club membership thanks you both for your time, patience, and support to the club for this year's leadership and event management.
Maus and Cece Stearns represent our club in the Koi Person of the Year that will be listed in an upcoming KOI USA magazine article along with others from AKCA affiliated clubs.  Thank you from all our members, supporters, and friends!