GENERAL MEETING: TUESDAY, APRIL 17, 7:30PM at the Willow Glen Library, 1157 Minnesota Ave, San Jose, CA 95125.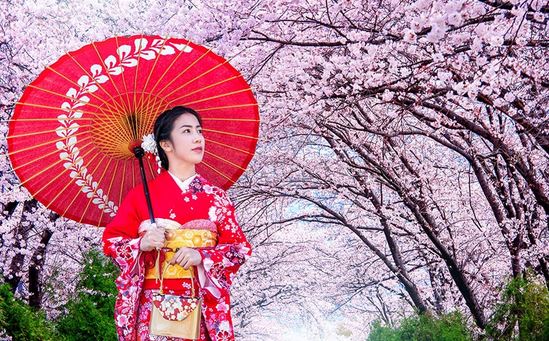 This month we will prepare for our attendance at the Cupertino Cherry Blossom Festival and learn about what Cherry Blossoms symbolize and why people celebrate their arrival.   We need a few more volunteers for the Cherry Blossom Festival April 28th and 29th.  We have openings for both AM and PM shifts on Sunday.  We also need help with  tear down Sunday at 4 PM.   Email president@sckoi.com.  We will also have our Q&A discussion and refreshments.  We will also be discussing the benefits of using Calcium Montmorillonite Clay which can be beneficial to your pond and water garden.
DONT MISS OUT ON THESE LOCAl EVENTS:
Cupertino Cherry Blossom Festival, April 28 – 29:  The club plans to have a booth – volunteers needed. This is a very nice local festival with many other Japanese themed displays and activities put on by the city of Cupertino and many community groups.
membership
Club dues are $30.00 per year.  Our membership year  goes from July 1 to June 30th.  To join, send your name, email address and phone number with dues to: SCVKWG, PO Box 54368, San Jose, CA 95154 
Koi Mart
Visit our KOI MART page.  Place an ad for Koi, Water Garden, or Aquaponic related items here.  Email scvkwg@sckoi.com with your offer.
Club NEWSLETTERs
Click  link for the latest newsletter,  The Splash.  Back issues can be found and read in our online library.
Have Pond or Koi Questions or issues?
We will do our best to provide assistance. Our membership has much combined experience with most Koi, pond, and water gardening issues that a pond owner may encounter.  If you have a question or issue email us at info@sckoi.com  or come to a meeting and share. Santa Clara Valley Koi and Water Garden Club is a non-profit organization that promotes  and educates the public about the hobbies of Koi Keeping, Water Gardening, and Aquaponics.  We also assist with Koi rescue and relocation.
Meetings
We meet the third Tuesday of every month at 7:30 PM except November and December when we relax for the holidays, February (2018),  and July when we meet just before our pond tour. Monthly Board Meeting are the first Tuesday of the month year round.  Click here  for directions to the meeting place,  click here to see the  Club event calendar.
Our Sponsors
Don't forget to visit our sponsors.  They help make this club possible.  You can get straight to their sites from the Sponsors page.  Just click on their ads.While we love their ads and you depend on them to get the Koi, pond, and water gardening supplies you need, SKVKWG does not endorse any business or product.  Please use your best judgement when selecting a vendor or product.
navigation
The links at the top of the page will take you to the other pages on our site.  Enjoy and Happy Koi Keeping & Water Gardening.
Club Contact information
Email

:  info@sckoi.com

Mailing Address

:   PO Box 54368, San Jose, CA 95154

Meeting Location

: Willow Glen Library,  1157 Minnesota Avenue, San Jose, CA 95125