Next General Meeting is January 17, 2017, 
7:30 PM, 
vineland Library, 1450 Blossom Hill Road,  San Jose, CA 95118 — meeting location FOR JANUARY ONLY!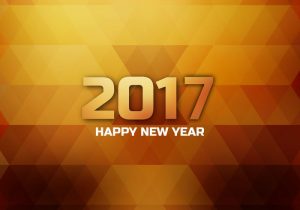 We wish you and yours a very Happy New Year!
For December the club held its  annual Holiday Dinner Social on December 10th.  Thank you to our hosts.  Our membership had an enjoyable evening to wrap up the 2016  Koi season with a great dinner, a fun gift exchange, and collection of toys for Toys For Tots. We installed our slate of officers for the 2017 term.
Plan on attending the January 21st meeting and bring any questions about ponds, Koi, water gardening, or aquaponics that you may have.  We will be announcing details for  our 2017 events and forming our Pond Tour committee.  Please consider volunteering for the club's biggest event of the year July 15th!
Have Pond or Koi Questions or issues?

Come to a meeting and share.   We will do our best to provide assistance. Our membership has much combined experience with most Koi, pond, and water gardening issues that a pond owner may encounter.

Santa Clara Valley Koi and Water Garden Club is a non-profit organization that promotes  and educates the public about  Koi fish and Water Gardening.
membership:
Club dues are $30.00 per year.  Our membership year starts July 1, so if you join before that date, your dues for the remainder of the current year will be prorated at the rate of $2.50 per month.  To join, send your name, email address and phone number along with your check for dues to:
SCVKWG, PO Box54368, San Jose, CA 95154 <= NEW ADDRESS
Meetings:
We meet the third Tuesday of every month at 7:30 PM except December when we relax for the holidays and July when we meet just before our pond tour at the San Jose Willow Glen Branch Library. Click here  for directions to the meeting place and click here to see the  Club event calendar.
Our Sponsors:
Don't forget to visit our sponsors.  They help make this club possible.  You can get straight to their sites from the Sponsors page.  Just click on their ads.
While we love their ads and you depend on them to get the Koi, pond, and water gardening supplies you need, SKVKWG does not endorse any business or product.  Please use your best judgement when selecting a vendor or product.
Buy and sell:
And now you can post your items for sale in the Koi Mart . Give it a try and sell some of your unused / unwanted pond stuff.
navigation:
The links at the top of the page will take you to the other pages on our site.  Enjoy and Happy Koi Keeping & Water Gardening.